The Future of Coding Education
Share your project files in real-time with your screen for a more efficient coding education
Why CodeCast
A few of the awesome features we have

Share code in real-time
Point our desktop app (studio) to any project folder to share the whole directory tree in real-time.

Stream and record your screen
You can stream and record your screen if you are teaching people remotely.

Developer-first experience
Viewers can explore code tree, customize viewing options and do other things in an environment familiar to developers.
Integrated Experience with the Studio
CodeCore studio is a one-stop-shop for providing an incredible teaching experience to your students or viewers. It enables you to point to one or more project code folder and optionally select one or more screens to share as well. You can continue to use the same editor and workflow as CodeCast studio doesn't require integration with any particular editor.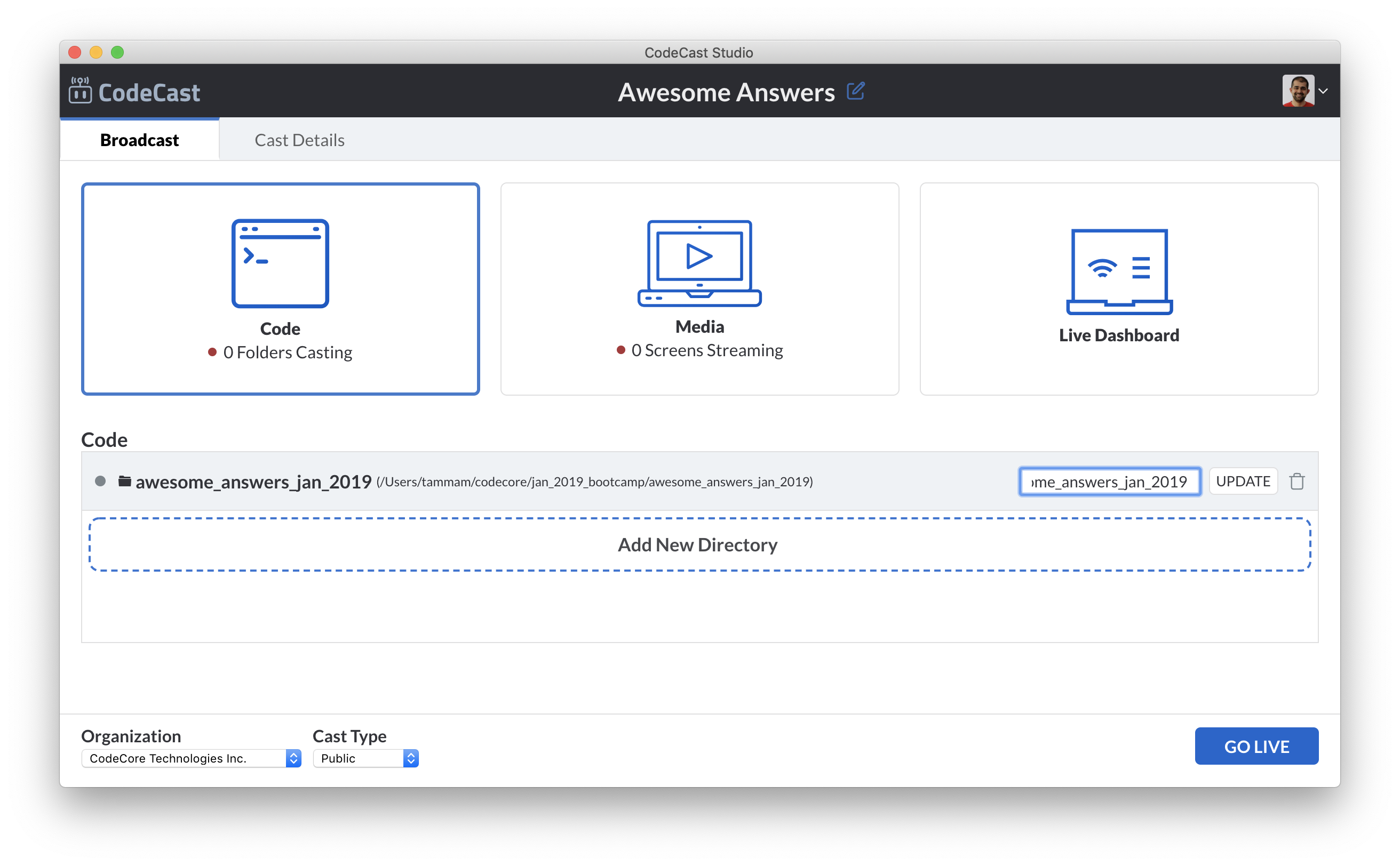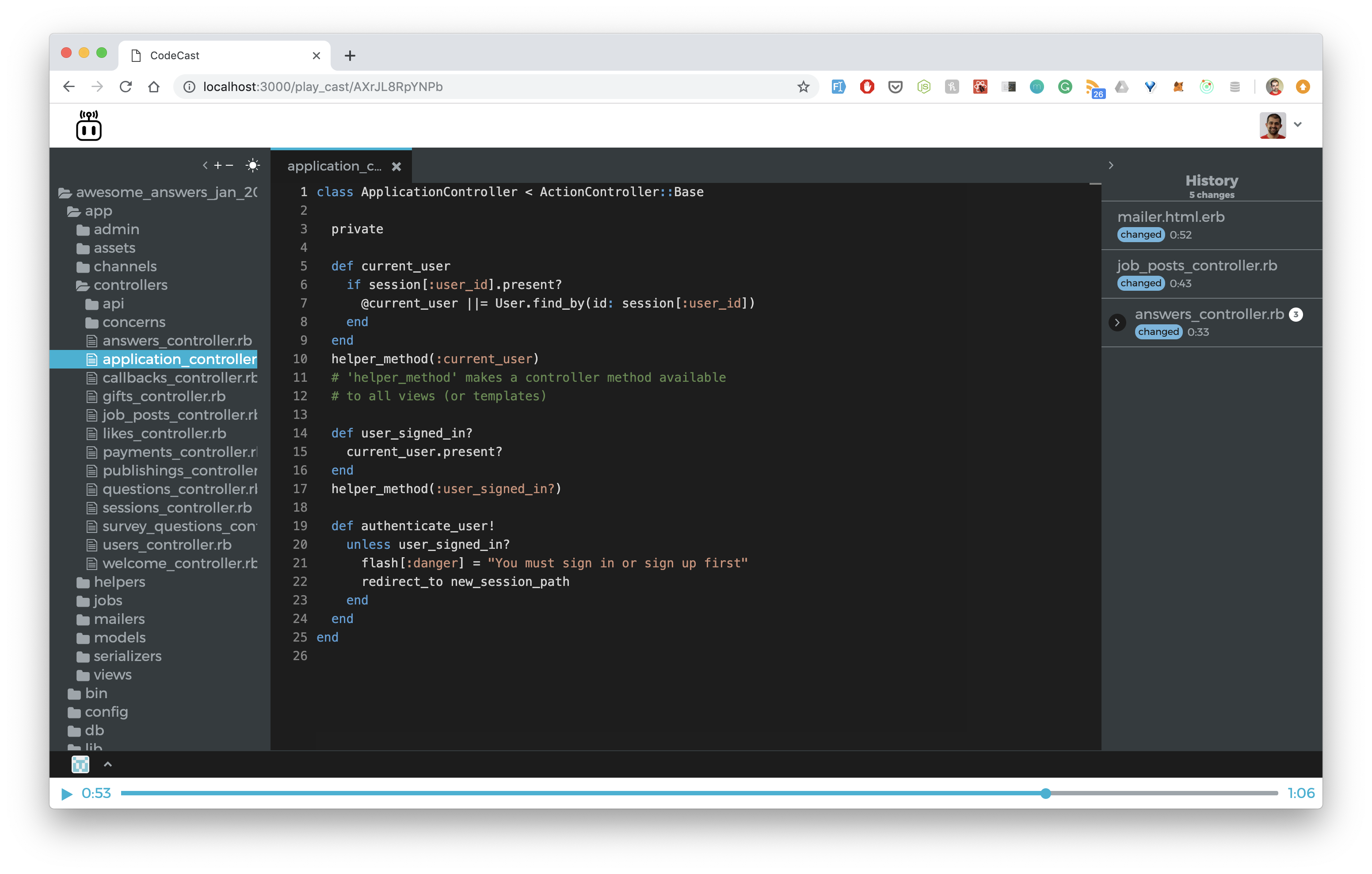 Amazing Experience with the Player
Students and viewers to your cast will be able to look at the entire project tree with a link you provide them that displays the cast in the CodeCast player. The page will look familiar to developers as they can view the code tree in a similar way to most code editors. They will also be able to switch between code view and screen share view as well. May other developer-friendly features, shortcuts and customizations are available too.