Share your code live interactively
CodeCast is a platform to stream and record coding projects with a player that engages your audience. Cast from any editor or OS.
Why CodeCast?
Livestreaming is great, but with regular screensharing your students are missing half the experience.

Share code in real-time
Point CodeCast Studio to any project folder to share the whole directory tree in real-time.

Stream and record your screen
Screenshare and webcam are synced with code changes.

Developer-first experience
Viewers can explore your project tree and customize viewing options .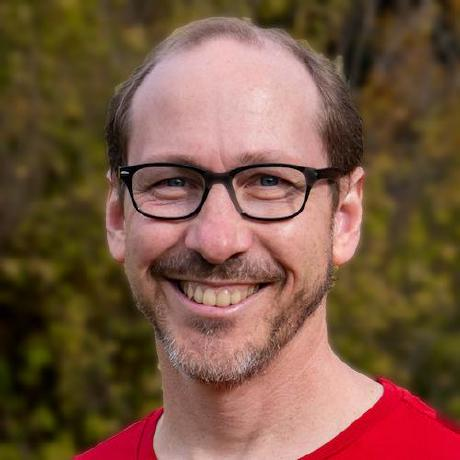 "It was nice knowing that the class could grab the code I was writing and view the project at their own pace."
Darin Wilson - ElixirConf and Author of Programming Ecto
Launch Casts from CodeCast Studio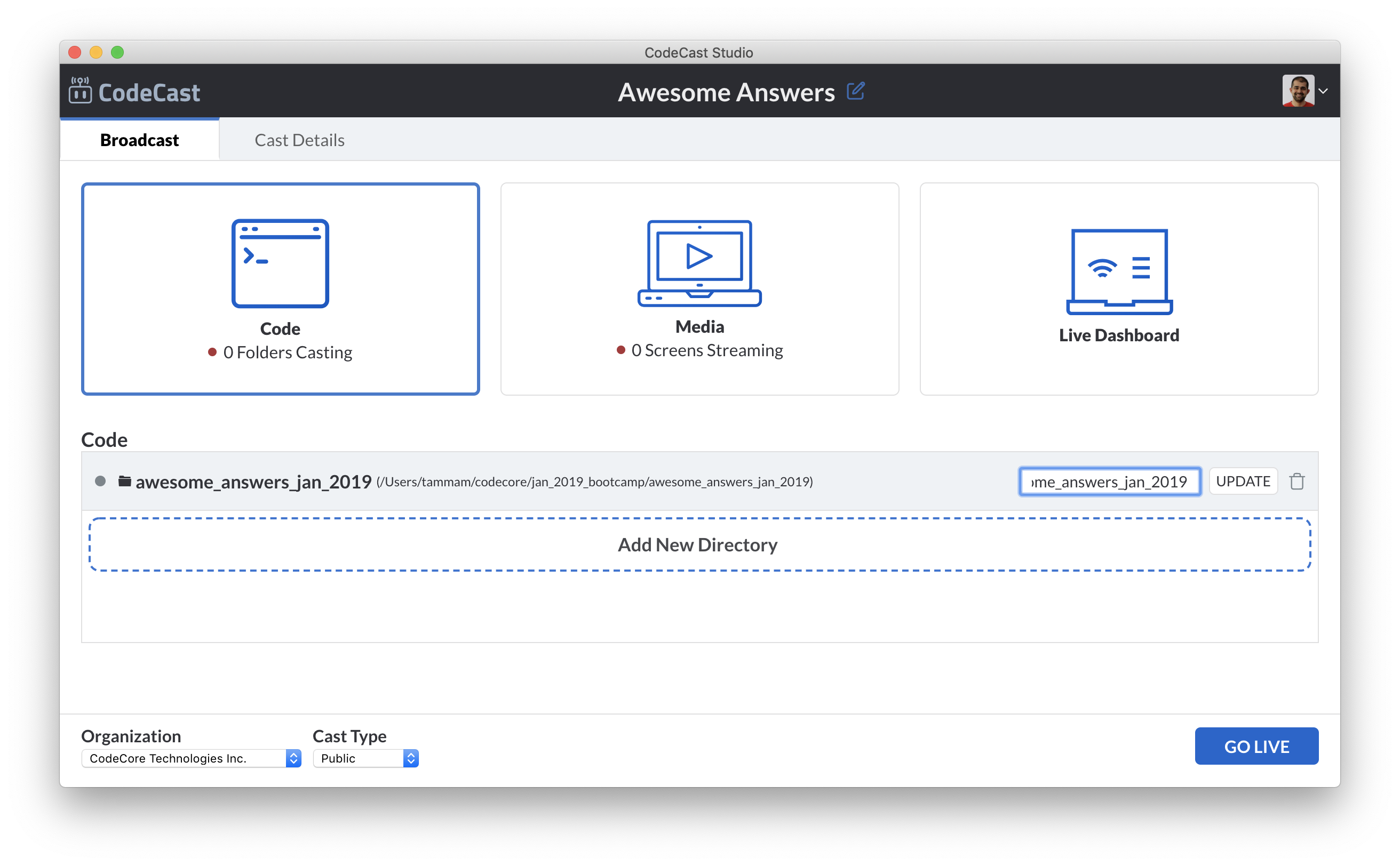 CodeCast Studio enables you to select one or more project folders to share in real time as you teach, with synchronized code changes in real-time. You can screen-share and/or add your video as well.

We watch the filesystem directly, so you can use any editor. You keep you normal workflow while providing a better experience for your viewers.
In-Browser Interactive Viewing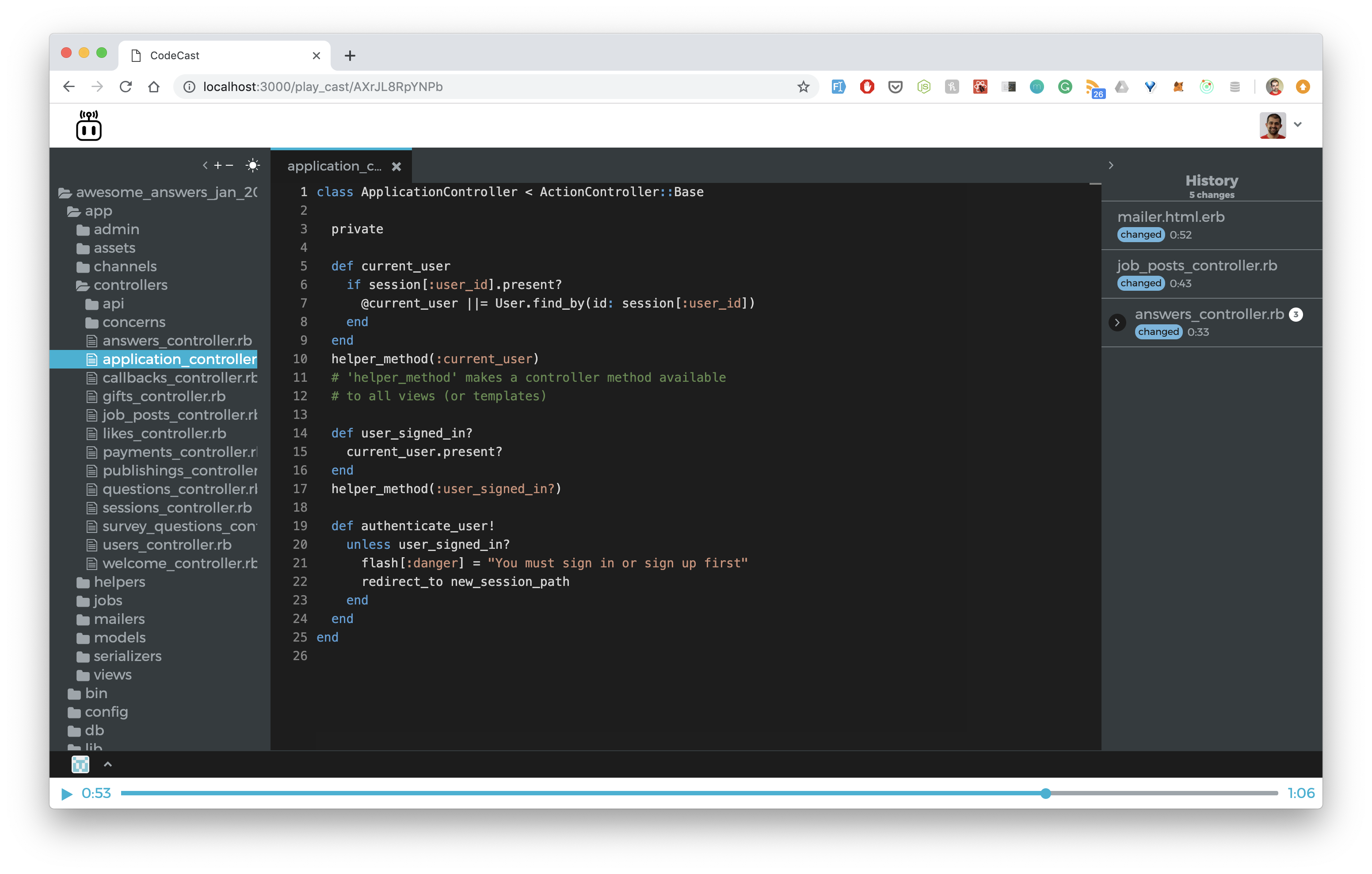 Share a link to your cast with a URL, and viewers can explore your project in real-time as it evolves. Our cast player looks like a modern code editor with learning specific features so viewers can follow along.

With screen-share and code changes in parallel, your viewers can watch your examples while being able to explore/ copy parts of the code to run themselves. Once a live session is finished, the full recorded session is available to replay and review.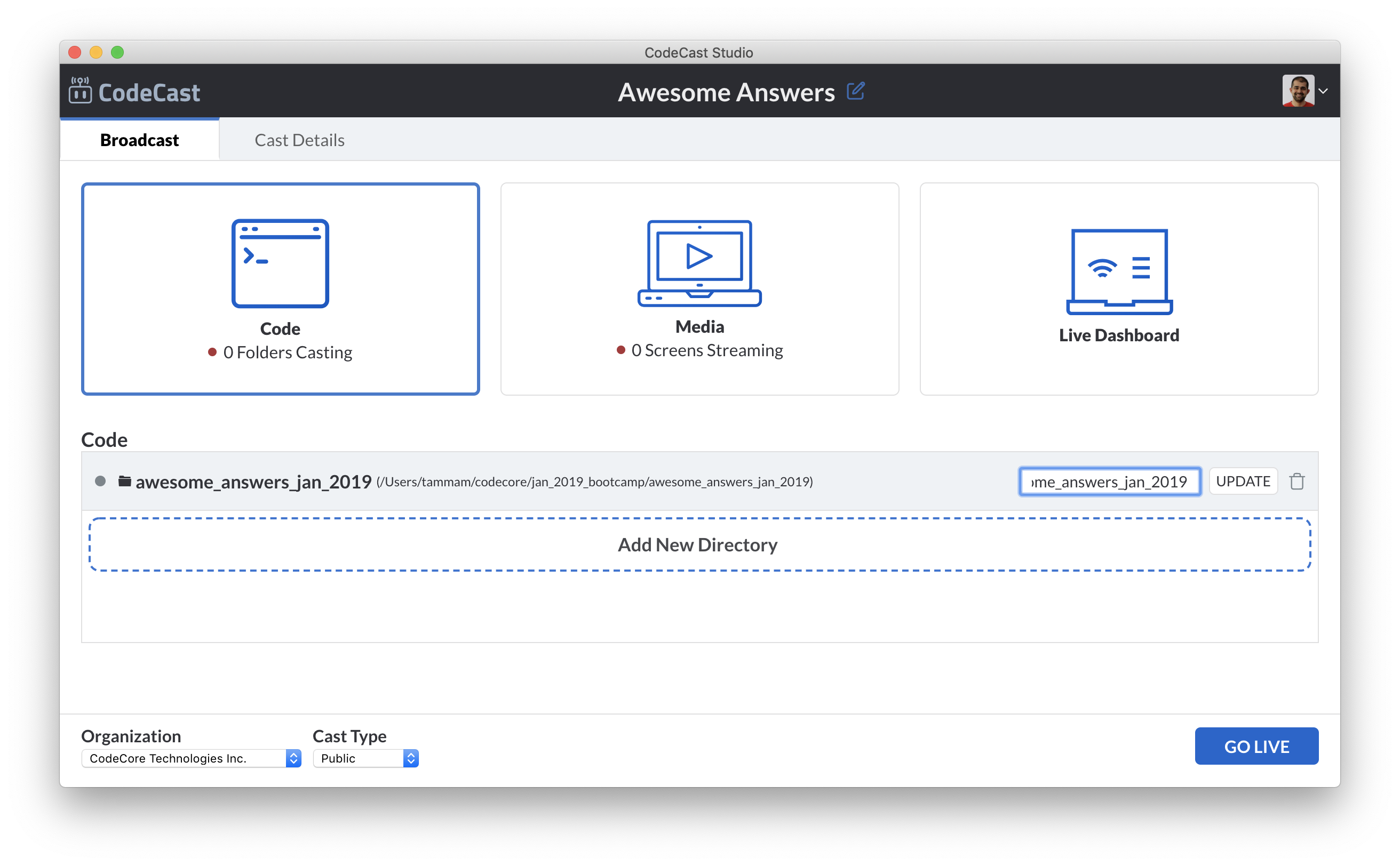 We'll let you know about updates when they're ready